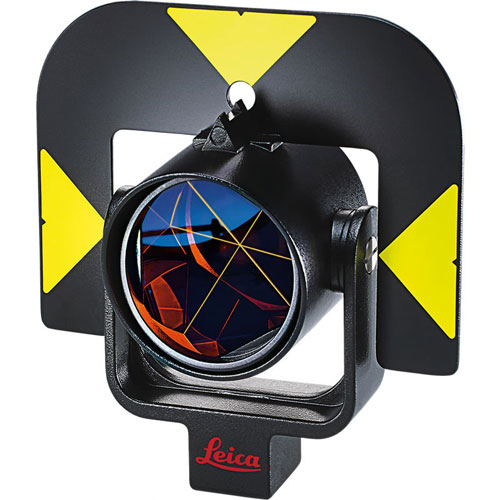 Leica GPR 121 Circular Prism with Holder
Leica GPR121, Circular Prism with Holder –  Precision circular prism with anti-reflex coating, mounted in metal holder. Supplied with removable target plate. Centring accuracy 1.0mm, range 3500m.
The stability of the original
Benefit from the quality, precision and reliability of Leica Geosystems Original Accessories – perfectly suited for Leica Geosystems measuring equipment. You'll recognize Original Leica Geosystems Accessories by the security label with an unique code and colour-shifting logo, found on either the packaging or additional leaflet.
Leica Art No. 641617
Contact Us for Best Price
Leica Geosystems – Original Accessories
Now comes with unique security codes that guarantee that what you bought is truly a part of the Leica Geosystems complete solution. No other accessories compare to those developed and produced by Leica Geosystems and you'll experience the difference: truly integrated with your Leica Geosystems measuring equipment and enabling optimised performance. You place great importance on accurate results and the quality of your deliverables. By validating your accessory security code, you will be 100% sure you bought Leica Geosystems Original Accessories. The excellent results you experience by using the Leica Geosystems Original Accessories will convince you that there's no substitution for the very best.