Leica Geosystems brings professional laser distance measurement to the mass-market using Nordic Semiconductor nRF8001-based Bluetooth low energy link to smartphone.
Ultra low power (ULP) RF specialist Nordic Semiconductor ASA (OSE: NOD) today announces that global leader in professional hand-held laser distance meters, Leica Geosystems, has launched its first laser meter to also target consumer users by using a Nordic Semiconductor µBlue™ nRF8001-based Bluetooth® low energy link to a smartphone.
The Leica DISTO™ D510 when used in conjunction with the free Leica 'DISTO™ Sketch' software app on a smartphone will give users the ability to make and record measurements of real-world objects with unprecedented accuracy, ease, and speed compared to manual measurements and hand-drawn diagrams.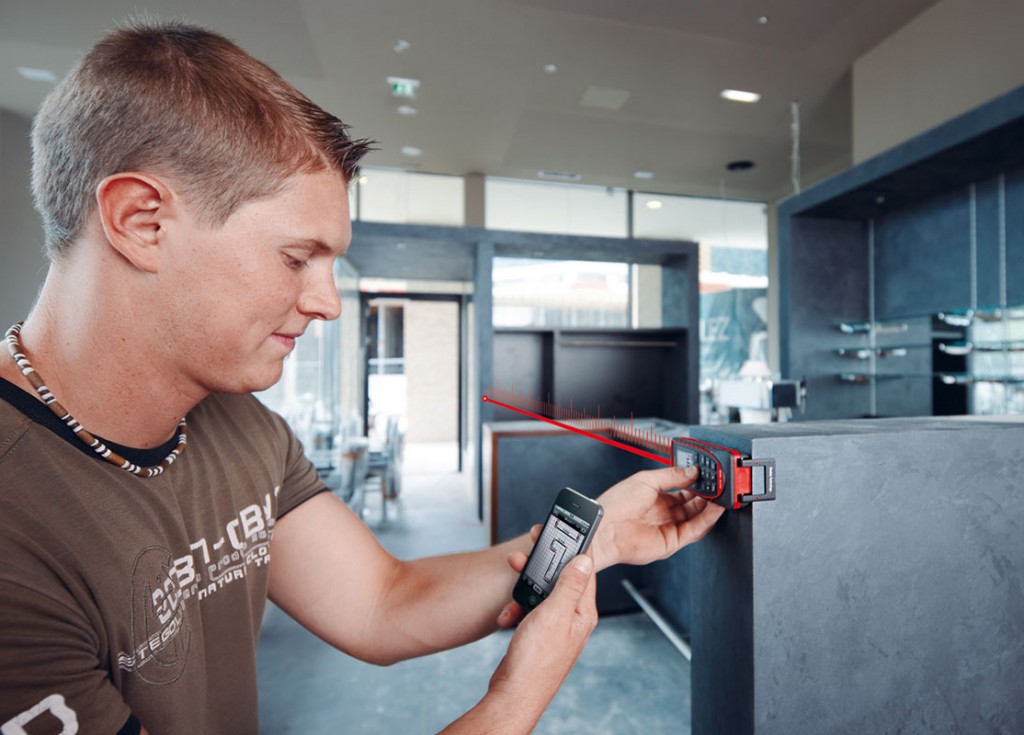 "The Leica DISTO™ D510 and DISTO™ Sketch app give users the ability to photograph a building or room, for example, and draw lines over key features with their fingers that they can then laser measure and have automatically recorded via Bluetooth low energy wireless technology on their smartphone," explains Johannes Maunz, a Software Design Engineer at Leica Geosystems who helped develop the DISTO™ D510. "This can be done very accurately at speed with little effort and is dramatically less prone to human error than manual measurement methods."
In operation, data is transmitted from the Leica DISTO™ D510 to the smartphone app each time a measurement is made and displayed in a box within the DISTO™ Sketch app. The user can then drag the measurement to a point on a photo or diagram, and even export recorded data to a spreadsheet later.
"Although the Leica DISTO™ D510 is a highly sophisticated measuring instrument that offers a lot of features to experienced users, in quick start mode anybody can be successfully using the device within minutes," adds Maunz. "That said we designed the DISTO™ Sketch app user interface in conjunction with experts at the Zurich University of Applied Sciences to ensure we gave users access to both basic and advanced features in a way that was so natural and intuitive that they would not necessarily have to consult the user manual in order to use them."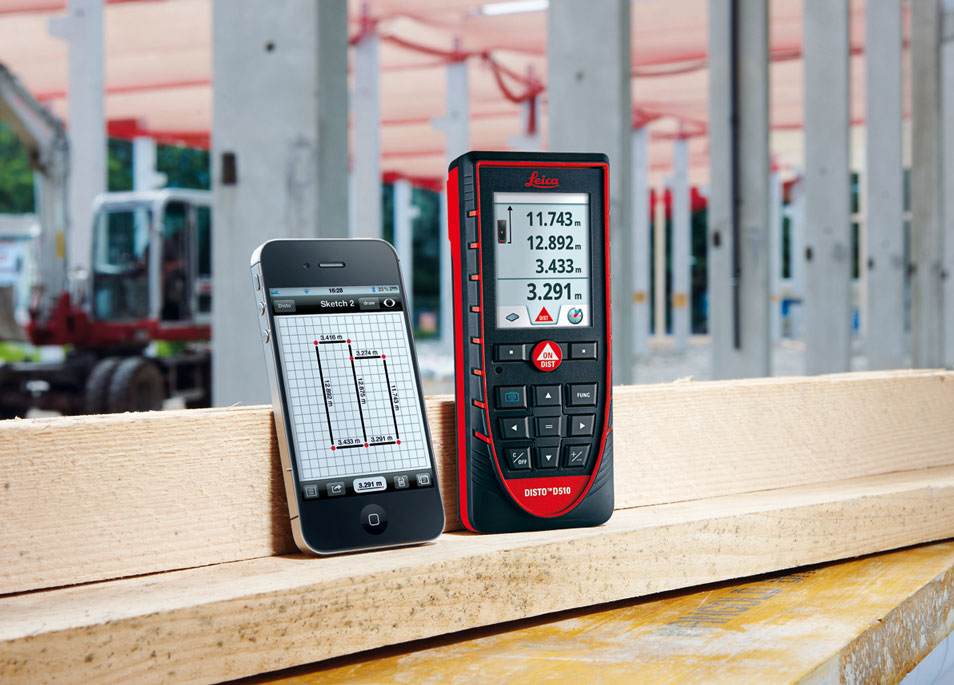 Maunz concludes: "And thanks to the ultra-low power characteristics and RF performance of the Nordic µBlue™ nRF8001, the battery-powered Leica DISTO™ D510 can make up to 5000 measurements from two regular AA batteries and operate reliably even in harsh 2.4GHz operating environments that include numerous active Wi-Fi or other Bluetooth wireless technology emitters."